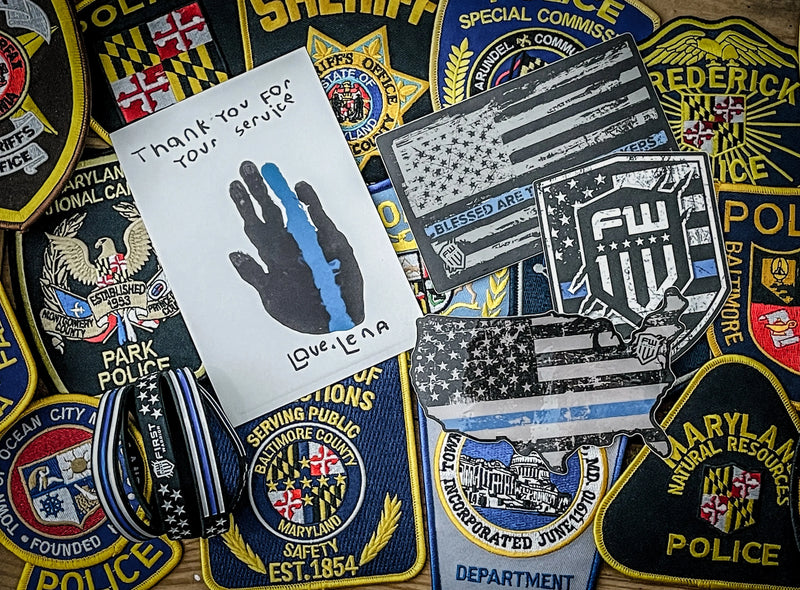 We are offering these Warrior Packs FREE to any law enforcement!  Please use code: LEO  at checkout. Please limit to one free pack per order  
If you feel so inclined to donate to the program, we would love that, however we do not take monetary donations, that's not why we do this, but please feel free to add a hat or shirt to your cart. Every dollar from our apparel sales go to fund our WarriorPack program  
Also, more than anything, if you could PLEASE share these on your social media and tag us, we would be so thankful! We need your help to spread the word to officers who have not heard about these yet. 
Package includes
-A random FirstWarrior Blue Line Decal
- First Warrior Blue line Wristband
- Personalized Card and artwork from the owners daughter. 
(Some areas may require a $3 USPS shipping fee)